About us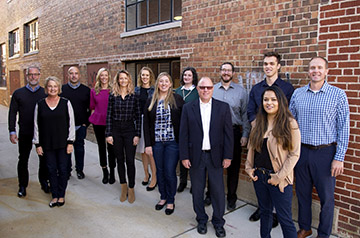 Hours


Monday-Thursday: 8:00am-5:00pm
Friday: 8:00am-12:00pm
Our Team
Bergland + Cram is made up of thirteen devoted and qualified professionals including licensed architects, interior designers, and LEED AP's that serve our clients nationally.
Firm History
Bergland + Cram originated in 1956 as Bergland and Bianco Architects. Our more than 60-year commitment to strong, functional design is fostered by a positive team approach. Always looking forward to the future, B+C continues to put the needs of our clients first with a strong emphasis on efficiency, professionalism and open communication.
Our firm is a member of the United States Green Building Council. We create and support architectural solutions that are environmentally responsible, sustainable and cost effective.