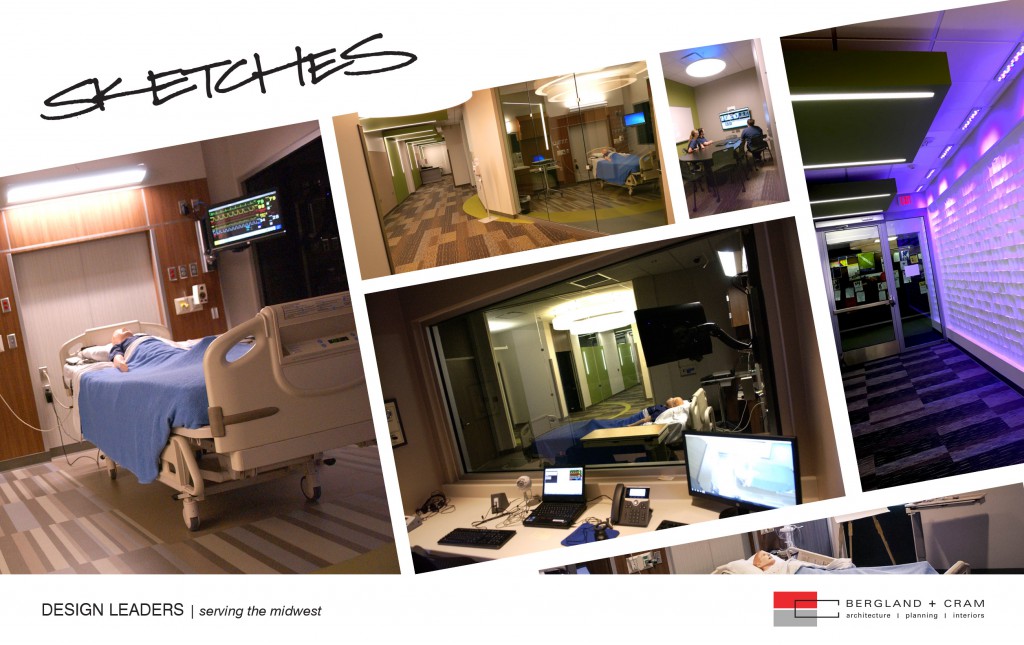 North Iowa Area Community College in Mason City, IA recently added a Health Simulation Center to improve hands on educational training for medical field students.
"The center has proven to be a great learning environment and very 'life-like' because of the attention to detail," notes Health Simulation Center Coordinator Shannon Dodd. "The center was built with students in mind."
Nursing and EMT students are able to practice skills in a very real and high risk/low incident environment. For those already in the workforce, the lab environment mirrors the actual layout of regional healthcare facilities and provides an accurate setting for continued education training.
"Students as well as healthcare staff from surrounding hospitals and clinics involved in continuing education programs have found it to be a beneficial learning environment," states Dodd.
A fresh and bold interior scheme demonstrates the college's commitment to the latest in technology and progressive education environments. North Iowa Area Community College has partnered with Bergland + Cram on projects for over three decades. To learn more about NIACC's medical program offerings, visit www.niacc.edu