Cassie Berger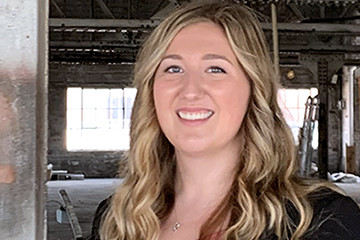 INTERIOR DESIGNER
With a degree in interior design, Cassie joins Bergland + Cram as a valuable team member in many areas.  A whiz in 3D modeling, Cassie helps bring project ideas to realization through renderings and schematics.  She also serves as a team member on all stages and types of projects from design to construction documents.
Contact Cassie
Ideal outdoor conditions?
"My ideal outdoor conditions would be 82 degrees and sunny."
What are you listening to in your car?
"I listen to mostly Christian and country music."
What made you decide to get into your profession?
"I decided to get into my profession to be able to help people in the best way that I could. Being creative has always been important to me and this career lets me be creative everyday."