Joe Anderson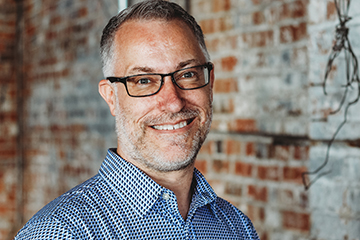 SENIOR PROJECT MANAGER, ASSOC. AIA
Joe serves as head designer on the firm's custom residences, as well as project manager on major educational and commercial projects. He is involved on all phases of project delivery, from initial client interaction to construction documents and administration. Joe's ability to conceptualize unique ideas is the foundation of many of the firm's most creative projects, large and small.
Contact Joe
Ideal outdoor conditions?
"A fresh bug-less spring day….partly cloudy, in the mid 60's, and a light breeze to chase any humidity away! "
What are you listening to in your car?
" a.Tool -10,000 Days and Lateralus b.Shinedown- The Sound of Madness c.The rubbing of a worn out wheel bearing combined with excessive tire noise d.All of the above"
What made you decide to get into your profession?
"My parents were raised in the Depression and I think a lot of their life lessons have helped me to observe things from a creative and resourceful perspective. I have always been interested in the creation of unique things from common materials, while at the same time, distilling a sense of order from diverse needs. Architecture has been a great outlet for me."
Endorsement for Joe from residential client Mary Beth Polking
"Robert and I believe that the success of our home remodel was largely due to Joe's hard work and considerable time spent on the truly unique design. His perseverance and constant attention to our requests throughout the entire process were greatly appreciated. And his ability to work with and advise our contractor allowed the difficult remodel to live up to all our expectations. He was able to incorporate our personalities into his remodel design."