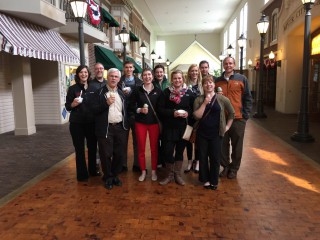 Business Manager – APPLICATION DEADLINE HAS PASSED
Bergland + Cram Architects is a leading Iowa architecture and interior design firm located in Mason City.  The firm seeks an experienced full-time business manager with a drive to learn, collaborate, and provide a wide variety of support within a highly creative environment.
As a mid-size office, we rely on and encourage team members to plan, lead, and work together every day. Main opportunities of this position will include bookkeeping and overall office management such as invoicing, payroll , greeting clients, organizing the daily needs and supplies of staff, generating reports, project tracking, and correspondence with consultant firms.
Similar experience working within a professional services setting is desired as well as experience in Quickbooks and Excel.  The ideal candidate will be flexible enough to thrive within an exhilarating and ever changing daily schedule, and will have three to five years minimum of accounting experience.  Bergland + Cram takes serious our commitment to be one of the best places to work in North Iowa. We continually evaluate our employment benefits and office culture to attract and retain the most talented and capable staff in order to serve our clients well. We offer competitive pay, leave time and holidays, comprehensive medical, vision, and dental coverage, disability and life insurance, company contributing retirement plan, cutting edge software and technology, discounted group cell-phone plan, and continuing education opportunities.
Bergland + Cram
Attn: Kristy King
1002 E State Street
Mason City, IA 50401
info@berglandandcram.com (Business Manager in subject line)